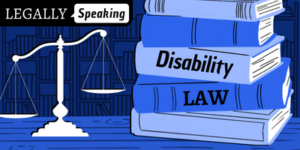 If you are a New Jersey resident, you would most likely be eligible for NJ Temporary Disability Benefits (NJTDB) for the first six months you are out of work. There is a 3-part form available on the NJ Department of Labor website—you fill out one part, your doctor fills out the second part, and your employer completes the third part. The process is simple but should be completed within 30 days of stopping work.
If you are expected to be out of work for at least 12 consecutive months, you should also apply for Social Security Disability Benefits (SSDIB). Most individuals can apply online on the ssa.gov website. The application and attached Adult Disability Report are quite lengthy and require information about you, your medical treatment, and your work background. On the Social Security Administration (SSA) website (ssa.gov) is a list of the information you will need to gather, such as the approximate dates of treatment, hospital stays, ER visits, surgeries, and diagnostic testing along with the names, addresses, and phone numbers of the providers. Personal information needed includes your date of birth, Social Security number, dates of marriage/divorce, birth dates of spouse, children, and so forth.
Once the application and Disability Report are completed and submitted, SSA will likely send you additional forms to complete. One form describes your daily activities, another describes the work you performed in the last 15 years, another form is for a friend or family member to complete. SSA will order your medical records using the information you provided in the Adult Disability Report–you do not need to obtain your records. If you do have medical records, you should send copies to SSA. SSA may call you to ask for additional information. If there is not sufficient medical evidence, SSA may schedule you to be examined by their doctor and/or psychologist. Once SSA completes your file, it is sent to State Agency medical experts for review.
In the days before Covid, the processing of the initial SSDIB application took about 6 months, however, many individuals now experience additional delays in processing. If you choose to hire an attorney representative, that individual will assist you with completing the forms required at that stage of the process and will most likely order and submit your medical records. The attorney representative may also gather additional evidence to support your claim, such as photographs, treating source statements, and symptom diaries. —Maryjean Ellis, Esq., Law Office of Maryjean Ellis