Understanding HIB Characteristics
Learn the definition of HIB (Harassment, Intimidation, and Bullying) in the New Jersey Anti-Bullying Bill of Rights (ABR) and take a cultural look at the definition's distinguishing characteristics.
Explore specific HIB language, the difference between conflict and bullying and learn how to prevent HIB by preventing bias.
Trainings are free for New Jersey Educators.
Understanding HIB Characteristics training is scheduled through the year.
Visit our Events page for the schedule of upcoming trainings and to register.
If a training is full, click HERE to be put on the waiting list.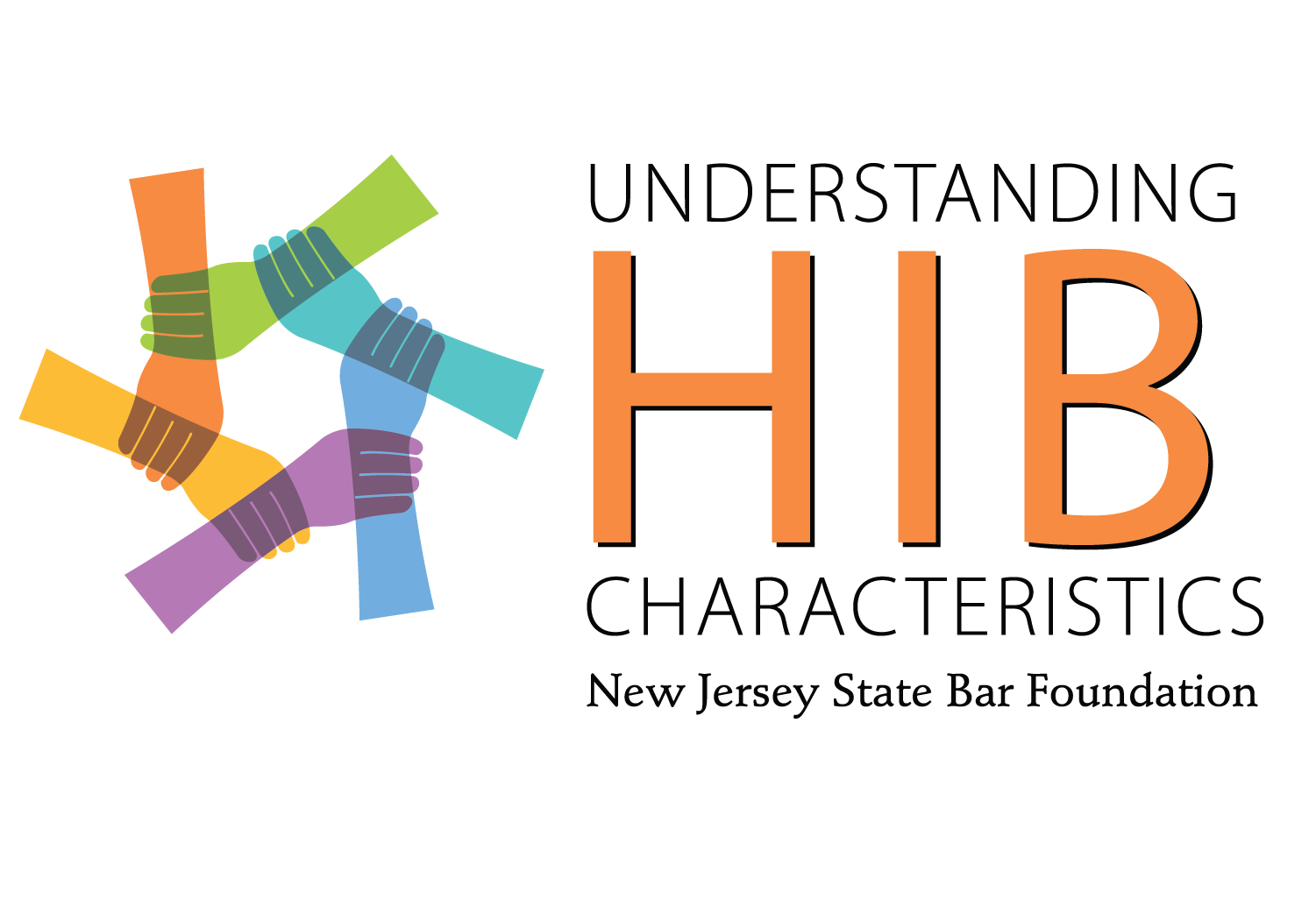 In-Person Training
New Jersey Law Center, New Brunswick, NJ
9 am to 3 pm (breakfast & lunch included)
PD Credits Earned: 5.5
Registration required
Virtual Training
Via Zoom (webcam/microphone required)
3 hours (am and pm sessions)
PD Credits Earned: 3.0
Registration required
For questions about NJSBF trainings or to request accommodation or to inquire about accessibility for any training, please contact Jessica Taube, Director of Conflict Resolution and Anti-Bias Initiatives at jtaube@njsbf.org or call 732.937.7532.​
No Show Policy. If you are unable to attend a training after registering, please let us know. You may cancel your registration up to the day before training by emailing Bobby Espinoza at respinoza@njsbf.org or by calling 732.937.7528.
If you register and do not attend, you will be placed on our "No Show" list. Should this occur three times, you will be removed from our email list. Cancelling allows us to fill your spot with an educator from our training waiting list.