Mock Trial
Congratulations to the West Morris Mendham High School Mock Trial Team for capturing the state championship in the 2017 Vincent J. Apruzzese High School Mock Trial Competition.
Rocking the Mock
Students get into the spirit of the NJSBF's "Rock the Mock" photo booth at the Southern, Northern and Central Regional Mock Trials.
Courtroom Sketch Artist
Winners of the 2017 High School Courtroom Sketch Artist Competition display their winning entries.
Violence Against Women
An attendee at the Foundation's Violence Against Women on College Campuses Program asks a question of the panel.
Unconscious Bias
Attendees take the

Implicit Association Test (IAT) on their laptops at the Foundation's Why We Bully: Unconscious Bias training. 
Peer Mediation
Student peer mediators assist attendees at the Foundation's Middle/High School Peer Mediation training

. 
Character Education
Attendees work on drawings for a Respect Quilt at the Foundation's Elementary Character Education training

. 
Understanding HIB
In an interactive group activity, attendees at the Foundation's Why We Bully: Understanding HIB Characteristics training, challenge their ideas of stereotypical gender roles.
Talking About Race
In an exercise titled "Privilege Walk," attendees to the Foundation's Why We Bully: Talking About Race training learn what privilege means and how it can propel them in front of "the line" or put them behind it.
Law Adventure Program
Middle school students arrive at the New Jersey Law Center to participate in the Foundation's Law Adventure Program.
Law Fair Program
A "witness" is sworn in at the Foundation's Law Fair Program.
Top Stories
Art Show
Join us for the Artists' Opening Reception in honor of the Sixth Annual Art Show Reception to be held Thursday, Sept. 28, 2017 at the New Jersey Law Center in New Brunswick. To register, click here or contact Cynthia Pellegrino at 732-937-7507 or [email protected]. For more information on the Art Show, click here. Pictured above is an entry submitted by attorney Ryan Lilienthal, "Small World Coffee on the Town," which placed first in the show.
Thank you to our 2017 Medal of Honor Awards Dinner Sponsors
Awards Dinner Sponsors
Marino, Tortorella & Boyle PC
McCarter & English LLP

Wine Pull Raffle Sponsor
Szaferman, Lakind, Blumstein & Blader, P.C.
Legal Eagles
Gibbons PC
Newsome O'Donnell, LLC
O'Toole Scrivo Fernandez Weiner Van Lieu LLC
RVM Enterprises, Inc.

Leadership Sponsors
Chasan Lamparello Mallon & Cappuzzo, PC
Chiesa, Shahinian & Giantomasi PC
Cole Schotz P.C.
Graham Curtin PA
Kessler Topaz Meltzer and Check LLP
Lite DePalma Greenberg LLC
Schulman Wiegmann & Associates
Wiss & Co.
WithumSmith + Brown
On September 18, the New Jersey State Bar Foundation hosted the 2017 Medal of Honor Awards Dinner at The Palace at Somerset Park. Over 300 guests paid tribute to the recipients of the Foundation's...
read more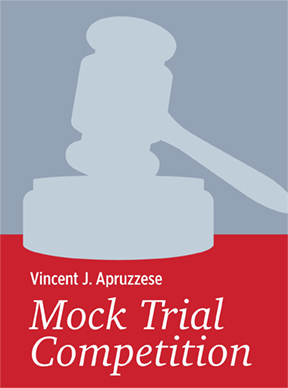 The stakes are high for Dana Martin who faces prison for the first degree crime for strict liability drug distribution, resulting in the death of young Zachary Simon. But did Dana sell a deadly batch of fentanyl to longtime friend Zach, who struggled with addiction? ...
read more
Attention: Attorneys
Interested in Making a Difference?
Volunteer for the Foundation's Speakers Bureau or become a mock trial coach.