2019 Mock Trial Winner
Congratulations to the mock trial team from Colts Neck High School of Monmouth County who won first place in the 2019 Mock Trial Competition.
Courtroom Artist Contest
Winners of the 2019 High School Courtroom Artist Contest display their winning entries.
Rocking the Mock
Students get into the spirit of the NJSBF's "Rock the Mock" photo booth at the Southern, Northern and Central Regional Mock Trials.
Violence Against Women
Ray Brown moderates the Foundation's Violence Against Women on College Campuses Update 2018 Program.
Unconscious Bias
Attendees take the Implicit Association Test (IAT) on their laptops at the Foundation's Why We Bully: Unconscious Bias training.
Peer Mediation
Student peer mediators assist attendees at the Foundation's Middle/High School Peer Mediation training.
Character Education
Attendees work on drawings for a Respect Quilt at the Foundation's Elementary Character Education training.
Understanding HIB
In an interactive group activity, attendees at the Foundation's Why We Bully: Understanding HIB Characteristics training, challenge their ideas of stereotypical gender roles.
Talking About Race
In an exercise titled "Privilege Walk," attendees to the Foundation's Why We Bully: Talking About Race training learn what privilege means and how it can propel them in front of "the line" or put them behind it.
Law Adventure Program
Middle school students arrive at the New Jersey Law Center to participate in the Foundation's Law Adventure Program.
Law Fair Program
A "witness" is sworn in at the Foundation's Law Fair Program.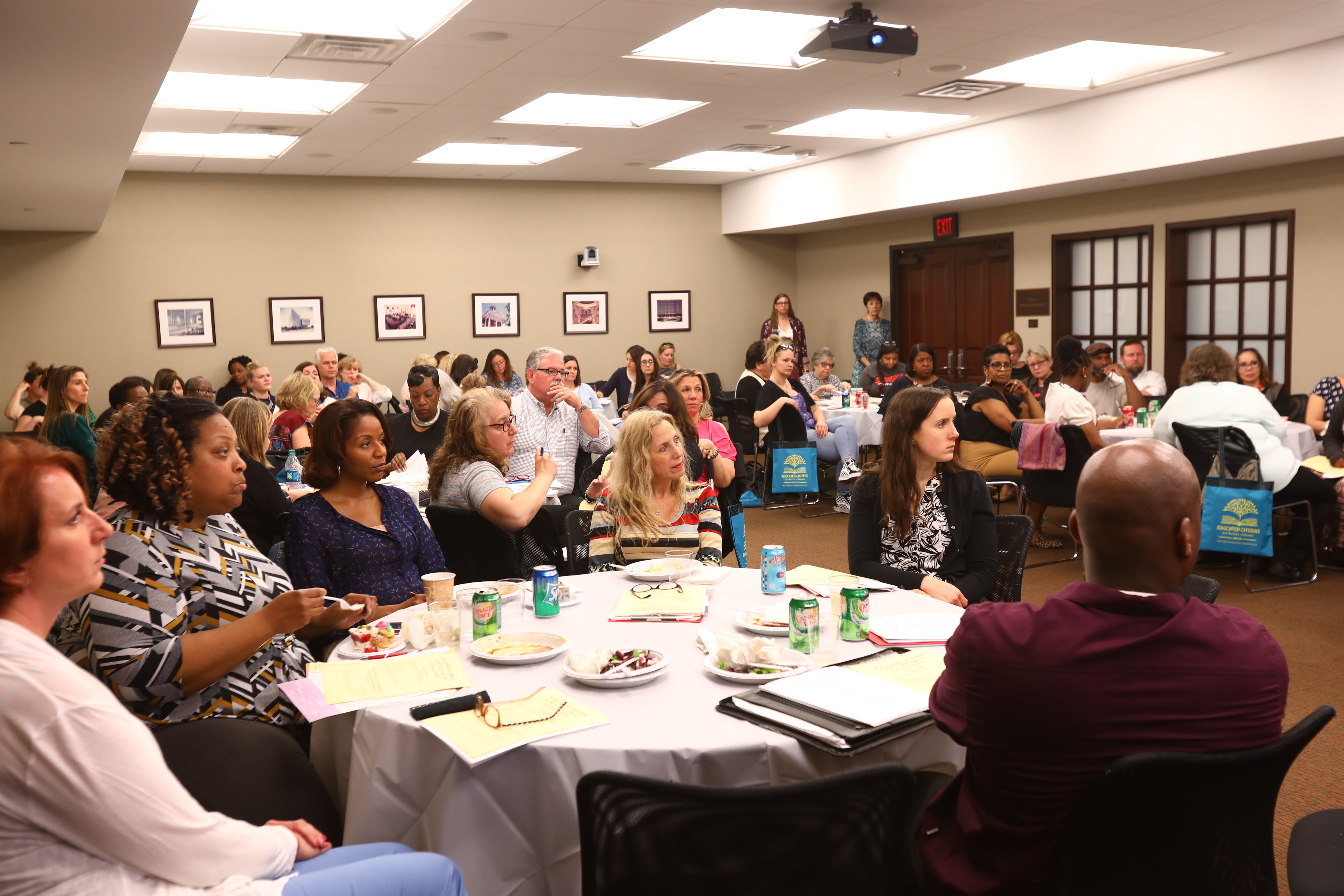 SAC Workshop
More than 65 educators attended the 2018 Student Assistance Coordinators Workshop.
2018 Law & Disability Issues Conference
Attendees at the Law & Disability Issues Conference listen to the plenary session that focused on medical-legal partnerships.
Top Stories
Join Us for 2019 Medal of Honor Awards Dinner
The 2019 Medal of Honor Annual Awards Dinner Reception will be held at the Park Chateau in East Brunswick, NJ on September 16, 2019 at 6 p.m.
RESERVE TICKETS: To order online, click here.
To fax your ticket order, download this pdf and fax it to Angela Scheck at 732-828-0024.
You may may also mail us your order with a check made payable to the New Jersey State Bar Foundation.
Support the Work of the NJSBF with a Sponsorship
As it salutes its 2019 Medal of Honor recipients—Ralph J. Lamparello, Esq. and Shirley Berger Whitenack, Esq.—the NJSBF is offering sponsorship opportunities for its Annual Awards Dinner.
Click here for more information.
The New Jersey State Bar Foundation (NJSBF) will present its highest award, the Medal of Honor, to Ralph J. Lamparello, managing partner at Chasan Lamparello Mallon & Cappuzzo, PC in Secaucus, and Shirley Berger Whitenack, a partner at Schenck, Price, Smith &...
read more
Attention: Attorneys
Interested in Making a Difference?
Volunteer for the Foundation's Speakers Bureau or become a mock trial coach.