Mock Trial
Members of the West Morris Mendham High School Mock Trial Team celebrate after defeating the team from Mainland Regional High School in the 2018 Vincent J. Apruzzese High School Mock Trial Competition. Mendham has won the competition two years in a row.
Rocking the Mock
Students get into the spirit of the NJSBF's "Rock the Mock" photo booth at the Southern, Northern and Central Regional Mock Trials.
Courtroom Artist Contest
Winners of the 2018 High School Courtroom Artist Contest display their winning entries.
Violence Against Women
Ray Brown moderates the Foundation's Violence Against Women on College Campuses Update 2018 Program.
Unconscious Bias
Attendees take the

Implicit Association Test (IAT) on their laptops at the Foundation's Why We Bully: Unconscious Bias training. 
Peer Mediation
Student peer mediators assist attendees at the Foundation's Middle/High School Peer Mediation training

. 
Character Education
Attendees work on drawings for a Respect Quilt at the Foundation's Elementary Character Education training

. 
Understanding HIB
In an interactive group activity, attendees at the Foundation's Why We Bully: Understanding HIB Characteristics training, challenge their ideas of stereotypical gender roles.
Talking About Race
In an exercise titled "Privilege Walk," attendees to the Foundation's Why We Bully: Talking About Race training learn what privilege means and how it can propel them in front of "the line" or put them behind it.
Law Adventure Program
Middle school students arrive at the New Jersey Law Center to participate in the Foundation's Law Adventure Program.
Law Fair Program
A "witness" is sworn in at the Foundation's Law Fair Program.
Top Stories
Medal of Honor

Congratulations to the Hon. Linda R. Feinberg and Justin P. Walder Esq. the NJSBF 's 2018 Medal of Honor Recipients. Please join us on Monday, September 17, 2018 at The Palace at Somerset Park, Somerset to support the work of the Foundation and celebrate these deserving honorees.
Stay tuned for more details. Questions, call 732-937-7507.
Celebrating 60 Years
In 1958, the New Jersey State Bar Foundation was incorporated and has been informing New Jersey citizens of their rights under the law ever since. Please join in celebrating the 60th anniversary of the New Jersey State Bar Foundation. If you would like to contribute to our $60 for 60 years campaign, please click here.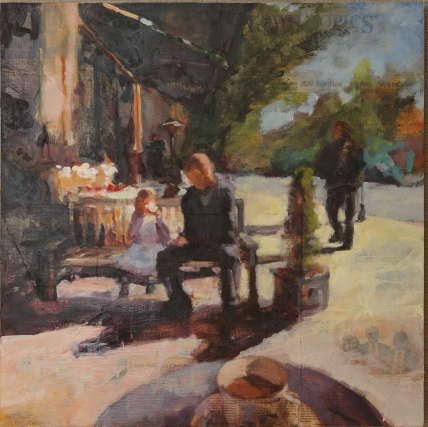 The New Jersey State Bar Foundation is now accepting submissions for its Seventh Annual Art Show. The juried show is open to artwork created by lawyers, judges, law professors, law students and other law-related professionals. Deadline for submission is Friday, July...
read more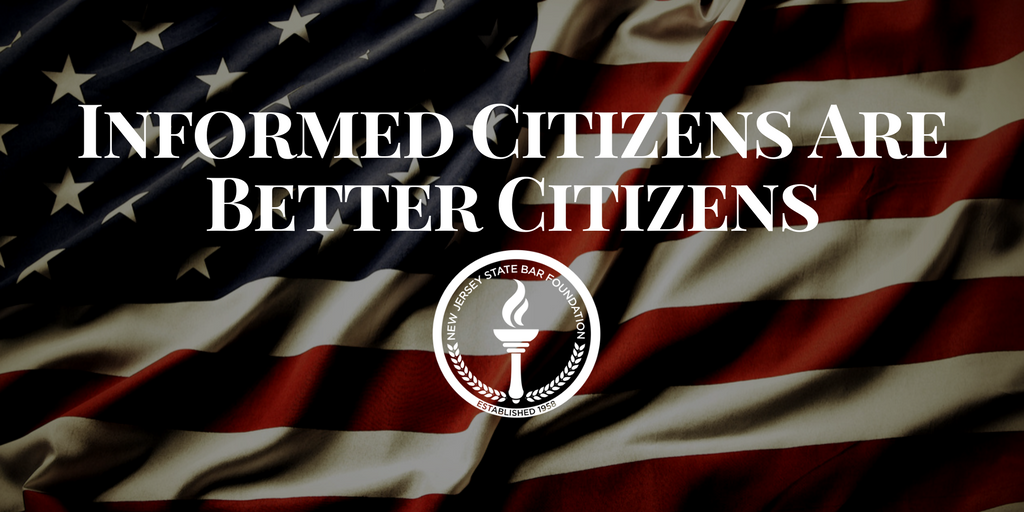 In the 60 years since the New Jersey State Bar Association created a nonprofit corporation, countless New Jersey citizens have been enriched by the work of the New Jersey State Bar Foundation (NJSBF). These six decades have seen the establishment of programs that...
read more
Attention: Attorneys
Interested in Making a Difference?
Volunteer for the Foundation's Speakers Bureau or become a mock trial coach.