For Attorneys
The New Jersey State Bar Foundation is the philanthropic and charitable arm of the Bar Association.
We provide FREE law-related education to the citizens of New Jersey, from elementary, middle & high school students to senior citizens.
We also provide opportunities for lawyers to serve the public through participation in and support of our programs.
Here's what we have to offer YOU:
Opportunities to give back to your community that draw on your legal experience and knowledge
The chance to grow your networks, skills, and heart by serving on the Foundation's Board of Trustees
Ways to enhance your practice with law-related publications for you or your clients
The inside scoop on where the educators in your network can find interactive and impactful trainings
Social media cred by following, sharing and liking the Foundation's interesting and highly relevant posts
The knowledge that your financial donation will help to foster an increased awareness, appreciation and knowledge of the law and the legal system among New Jersey residents
Join our Speakers Bureau using the Attorney Volunteer Form. Click here to check out what attorneys have to say about their experience volunteering with the New Jersey State Bar Foundation.
Through our Speakers Bureau,
volunteer attorneys share their legal expertise with
6,000 students and community member groups each year.
More than 5,000 students and teachers
participate in New Jersey State Bar Foundation
mock trial programs each year.

Trainings Feedback
"Thank you for a great training. I really enjoyed the activities and group interaction and feel confident and inspired to implement these tools and activities in my school."
Workshop Feedback
"There was so much reflection, which was so eye opening. This workshop was fantastic.
Great job."
Feedback about our Programs
"This was my first experience with one of your programs and I am very appreciative of the resources you offer to schools as support for improving school culture."
Click on the images below to download the PDFs to share with your colleagues or clients
There is always something new to learn from our social media feeds whether it's about civics, history or our great programs and publications.  Please like and follow us and ask your friends to like and follow us as well.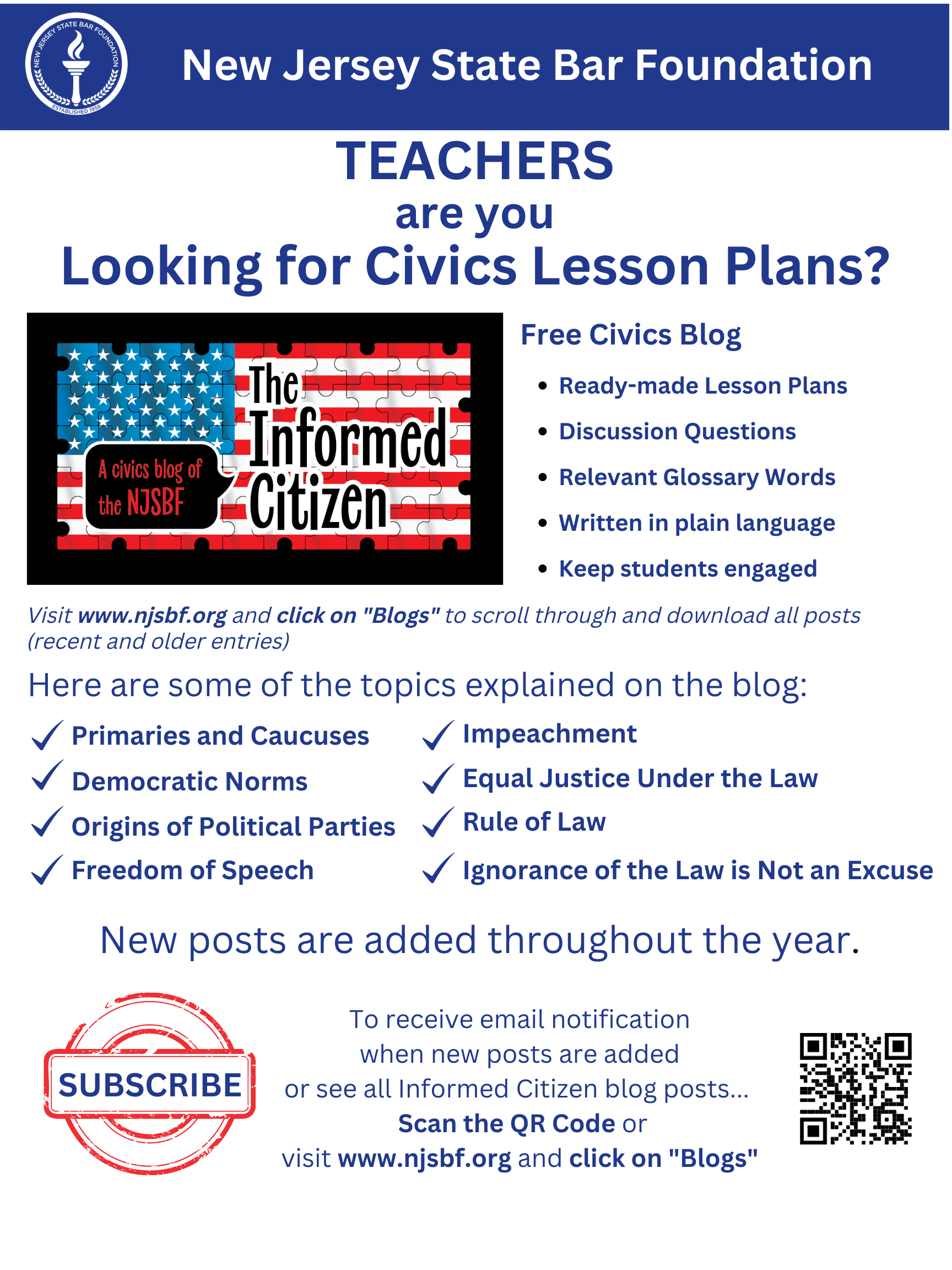 Interested in civics?  The Informed Citizen blog covers topics including democratic norms, diplomacy, equal justice under the law, impeachment and much more. To peruse the topics, click here. The Informed Citizen is just one way the Foundation promotes civics, check out our Mock Trial and Civics Online Content page for more.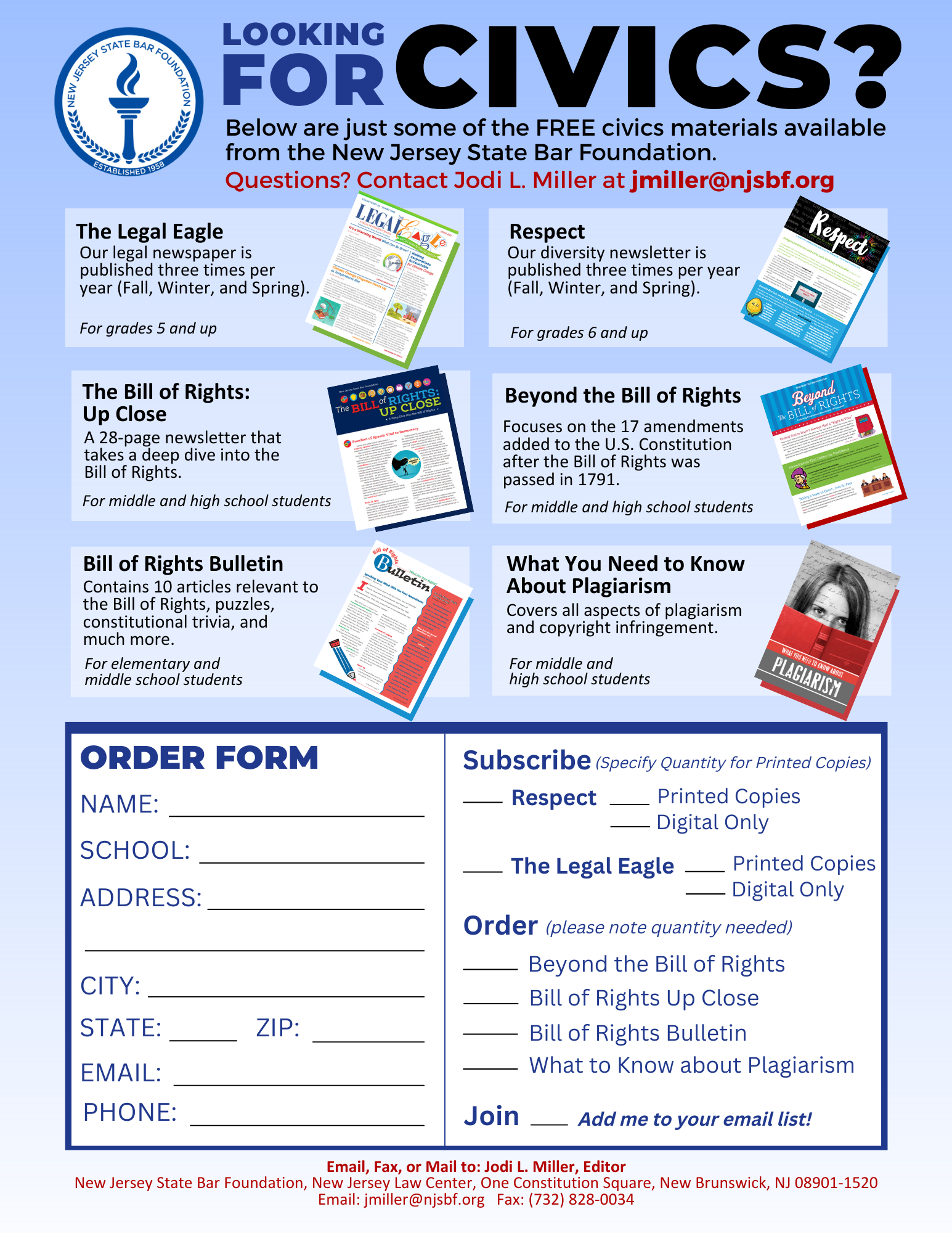 Do you know an educator who could benefit from our civics publications?  Would you like to order copies? Use this order form and we will send you hard copies. Visit our Publications Page to download a PDF of any publication. You can also access back issues of The Legal Eagle or Respect. Just open the relevant toggle.