Our Story
Founded in 1958, the New Jersey State Bar Foundation has grown to become a free state-wide resource for law related education for the public fostering increased awareness, appreciation and knowledge of the law and legal system.
Our numerous award-winning programs and more than 30 publications for educators, students and the public—are all presented with the certainty that "informed citizens are better citizens."
The laws of New Jersey and our nation affect everyone. That's why the we offer relevant programs and publications for the very young, the very old and all those in between.
Whether educating students about the justice system through our mock trial programs, training teachers to better combat teasing and bullying, or informing students with timely articles on social justice issues, quality programming is the hallmark of the Foundation.
We educate and inform the public with our collection of law-related publications from Law Points for Senior Citizens to Consumer's Guide to New Jersey Law to Domestic Violence: The Law and You, and through our Speaker's Bureau and law-related conferences ~ all to help the citizens of New Jersey navigate their rights.
Our fundamental purpose is to make a difference in people's lives by helping them better understand the laws that affect them everyday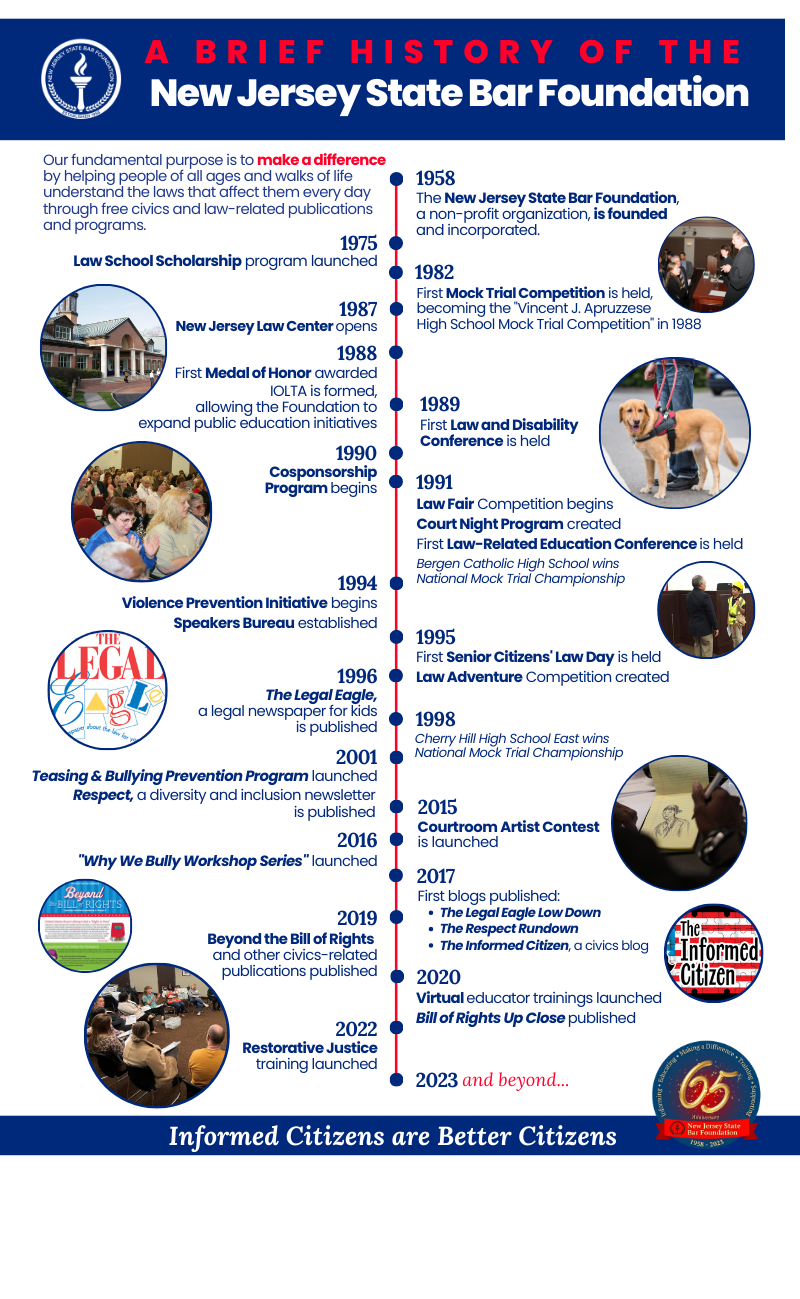 For an overview of the FREE services the Foundation offers schools, take a look at our two-page services flyer below. Click on the image to open/download the PDF.
Learn more about Foundation programs from the videos below. Making a Difference, highlights our mock trial program, publications, law school scholarship program and our teasing and bullying education program, (now known as The Role of the School Climate Team).