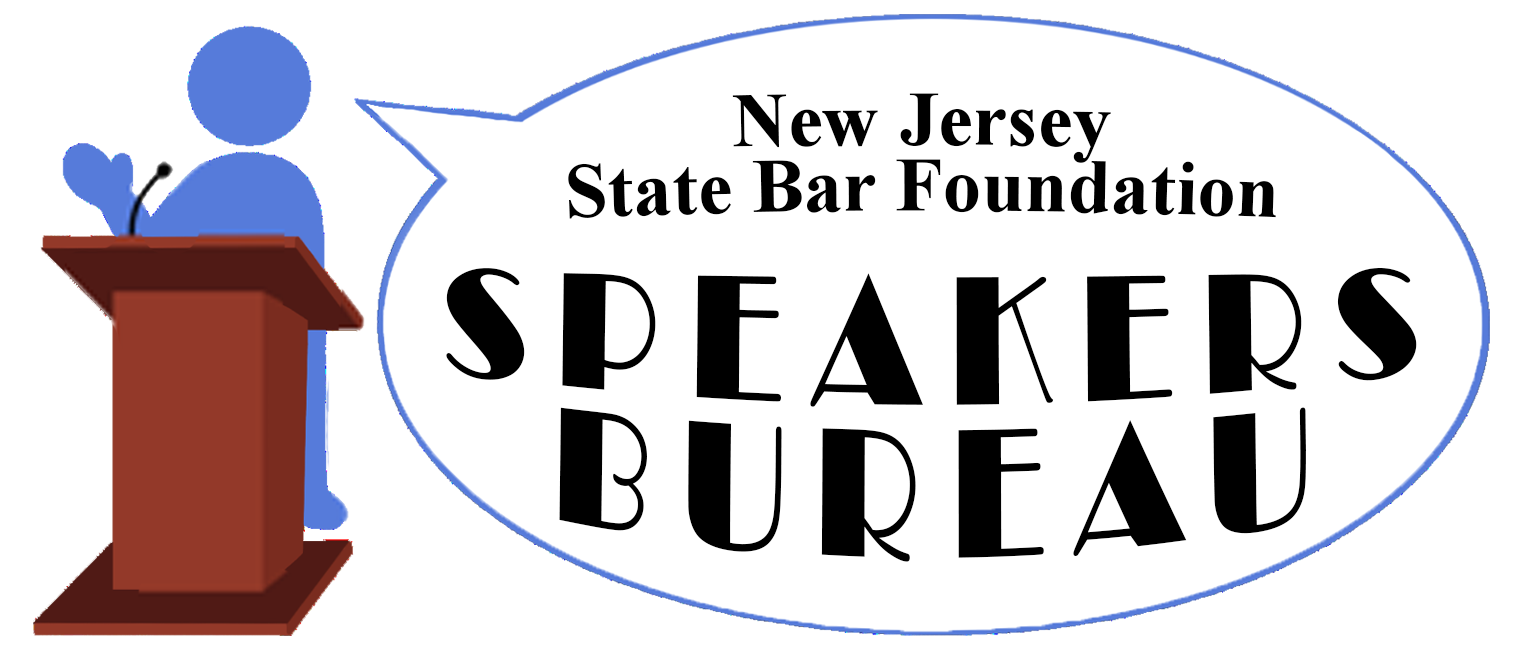 Request a speaker from our free Speakers Bureau where volunteer attorneys address school, community and senior citizens groups throughout the state on numerous areas of the law. Attorneys typically speak for approximately 60 minutes, including time for questions. Please allow at least 60 days for the arrangement of your request and be flexible on the date.
Virtual Option Available: Volunteer attorneys can speak on various topics, using online video conferencing platforms such as Zoom, Skype, etc. To request a speaker for your virtual event, rather than in person, please indicate that on the form below (where it says "Enter Speaking Location").
Attention Attorneys: If you would like to volunteer for the NJSBF's Speakers Bureau, we would love to have you. To fill out the Attorney Volunteer Form, click here. For questions, contact Aracely Suto at 732-937-7521 or [email protected].
If you are interested in obtaining a speaker, please complete the following:

Comments on Speakers Bureau….
"The speaker conveyed a warmth that made it easy for my students to listen and interact with him in a way that made his talk (and shared knowledge) well received by the student audience (8th graders)."
"Thank you for helping to organize this talk. It is truly a wonderful service that you offer to the community and I hope we will be able to engage another speaker again soon."
"Mr. Garcia knows how to share knowledge! Every person in the audience was attentive. The students felt comfortable asking questions."
"The speaker did a great job, bringing in activities to keep the students engaged."
"Our patrons loved the program! Thank you!"
"Ms. De Appolonio was an exemplary and informative speaker. Her relaxed and confident speaking style was not only inclusive and welcoming to our students, but also left most of them feeling most empowered  and enlightened as to what their rights and responsibilities are under the law. Thank you NJSBF!."
"The speaker was dynamic and eloquent. He instructed an attentive audience on basic consumer protection for almost 90 minutes and fielded questions after his talk."