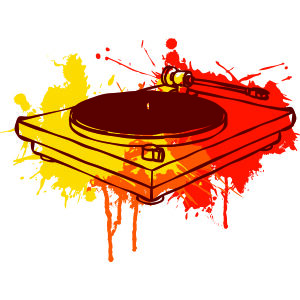 by Emily Pecot
In his song, Folsom Prison Blues, Johnny Cash wrote: "I shot a man in Reno just to watch him die." Should that line be taken literally? Did Johnny Cash really shoot someone?
Artistic freedom is a right afforded under the U.S. Constitution's First Amendment; however, many rap artists that run afoul of the law have had their lyrics held against them in a court of law.
In Georgia, for example, the high-profile criminal prosecution of popular rapper Young Thug (real name Jeffery Lamar Williams) and 27 associates at his record label on charges that include racketeering, drug and illegal firearms possession, as well as attempted murder, has brought the controversial practice to light. The 88-page indictment of Williams and his associates cited the rapper's lyrics, music videos, as well as his social media posts as evidence of a certain lifestyle often depicted in rap songs, which usually involve drugs, guns and violence. Opponents of allowing rap lyrics as evidence in court say it is prejudicial to a jury. Jury selection in Williams' case began in January 2023.
Studies on rap lyrics
Several studies have weighed in on the negative perceptions of rap lyrics and rap music in general. One of the first was published in 1999. Dr. Stuart P. Fischoff from California State University in Los Angeles, conducted a study concerning people's perceptions and biases related to rap lyrics written by a defendant in a murder trial. Participants in the experiment were given a hypothetical biographical description of an 18-year-old Black male accused of murder—only some were shown violent rap lyrics written by an actual murder defendant. Dr. Fischoff's results, which were published in the Journal of Applied Social Psychology, indicated that those who were shown the lyrics were more likely to think the person had committed the murder.
In the study's opening summary, Dr. Fischoff wrote, "Surprisingly, results also show that the writing of such rap lyrics was more damning in terms of adjudged personality characteristics than was the fact of being charged with murder."
Carrie Fried, a psychology professor at Winona State University in Minnesota told National Public Radio (NPR) about an informal study she conducted. Professor Fried typed out the lyrics to a 1960s folk song, Bad Man Blunder, which starts out: "Well, early one evening I was rollin' around/I was feelin' kind of mean/I shot a deputy down." On some sheets Professor Fried indicated it was a rap song and on others she indicated it was a country song.
"When subjects thought the song was a rap song or when they associated it with a Black artist, they were significantly more likely to say this poses a danger," Professor Fried told NPR.
Legacy of artistic expression in court cases      
Andrea Dennis is a professor at the University of Georgia School of Law, and co-author of the book Rap on Trial: Race, Lyrics and Guilt in America. According to an article on her university's website, Professor Dennis' research found 500 documented cases where rap lyrics were admitted as evidence in a criminal trial. One such case involved McKinley "Mac" Phipps Jr., a 22-year-old rapper.
In 2001, Phipps faced murder charges in Louisiana for the death of a 19-year-old man killed at a club where he was performing. Despite overwhelming evidence ruling out Phipps' involvement, including a confession by a security staff member at the venue, Phipps was convicted and sentenced to 30 years in prison. His lyrics, particularly his controversial song, "Murder, Murder, Kill, Kill," which depicts gang violence, was presented as evidence to the jury of his lifestyle, contributing to his conviction. After 21 years, Louisiana Governor John Bel Edwards granted Phipps clemency.
"What most rappers say is either straight fiction or highly exaggerated," Phipps said in an interview with The Guardian following his release. "We're artists. Art gives us an opportunity to escape from reality. And when that escape mechanism is criminalized, that's an atrocity."
Prosecutors argue evidence is fair game         
While artists and music industry stakeholders press lawmakers to take action against allowing rap lyrics as evidence, proponents cite increasing street violence as justification for the practice.
Erik Neilson, a professor at the University of Richmond and co-author with Professor Dennis of the book Rap on Trial, told The Guardian that using rap lyrics in criminal trials began in the 2000s when investigators started combing social media to monitor the activities of emerging rappers in a search for criminal evidence.
Fulton County District Attorney Fani Willis, who is the prosecutor in the Georgia case against Young Thug, defended the use of rap lyrics as criminal evidence.
In a press conference after the indictment, she said, "I think if you decide to admit your crimes over a beat, I'm going to use it. I'm going to continue to do that. People can continue to be angry about it. I have some legal advice: Don't confess to crimes on rap lyrics if you do not want them used."
Issue prompts legislation
In New York State, "Rap Music on Trial" legislation passed the New York State Senate. A companion bill in the New York Assembly is awaiting a vote. If it becomes law, the legislation will force prosecutors to prove rap lyrics are "literal, rather than figurative or fictional" when admitted as evidence. The legislation does not outright ban the admittance of song lyrics as evidence in a trial but puts the burden on prosecutors to justify the admission.
While a star-studded list of artists including Jay-Z and Meek Mill support the New York bill, they argue rap lyrics should be completely inadmissible rather than relying on subjectivity in individual cases since the use of lyrics could expose racial biases among jurists leading to more convictions.
In September 2022, California governor Gavin Newsom signed the Decriminalizing Artistic Freedom Act into law. Unanimously passed by the California Senate and Assembly, the law requires prosecutors who want to admit rap lyrics and other forms of artistic expression in court to hold a separate hearing away from the jury to prove the relevance of the evidence. The law went into effect on January 1, 2023.
On the federal level, the Restoring Artistic Protection Act or RAP Act, was introduced in July 2022 by U.S. Congressmen Hank Johnson of Georgia and Jamaal Bowman of New York. The legislation would, according to a press statement, "add a presumption to the Federal Rules of Evidence that would limit the admissibility of evidence of an artist's creative or artistic expression against that artist in court."
A New Jersey case
While the Garden State does not have a law or legislation pending regarding using rap lyrics in criminal trials, it does have a 2014 unanimous opinion from the New Jersey State Supreme Court.
The case involved aspiring rapper Vonte Skinner, who was found guilty in 2008 of attempted murder related to the 2005 shooting of Lamont Peterson in Willingboro Township. In front of the jury, prosecutors had a police officer read 13 pages of handwritten rap lyrics taken from a notebook seized as evidence from Skinner's car. The lyrics had nothing to do with the crime and were in fact written several years before the incident happened. Skinner was convicted on two counts of aggravated assault and attempted murder. He was sentenced to 30 years in prison.
A New Jersey appeals court found that the admission of the lyrics was improper and ordered a retrial. The state appealed to the New Jersey State Supreme Court, which affirmed the appellate court's findings.
Writing for the Court, Justice Jaynee LaVecchia said, "The admission of defendant's inflammatory rap verses, a genre that certain members of society view as art and others view as distasteful and descriptive of a mean-spirited culture, risked poisoning the jury against defendant."
The Court said it detected "little to no probative value" to the lyrics. In other words, the lyrics should have had no bearing on the facts in the case.
"The difficulty in identifying probative value in fictional or other forms of artistic self-expressive endeavors is that one cannot presume that, simply because an author has chosen to write about certain topics, he or she has acted in accordance with those views," Justice LaVecchia wrote. "One would not presume that Bob Marley, who wrote the well-known song 'I Shot the Sherriff,' actually shot a sheriff, or that Edgar Allan Poe buried a man beneath his floorboards, as depicted in his short story 'The Tell-Tale Heart,' simply because of their respective artistic endeavors on those subjects."
Skinner was re-tried in 2015 and convicted on two counts of aggravated assault.  The jury did not convict him on the attempted murder charge. He received a 16-year sentence.
Protecting creative expression and free speech          
In November 2022, artists and industry stakeholders published an open letter titled "Art on Trial: Protect Black Art" in The New York Times and The Atlanta Journal-Constitution pressuring lawmakers to enact limits on how lyrics can be used in court. Noted signatories on the letter included artists Drake, Megan Thee Stallion, John Legend and the members of Coldplay, along with the American Civil Liberties Union, the National Academy of Recording Arts and Sciences, several popular music streaming platforms, and the nation's largest concert promoter, Live Nation Entertainment.
The letter reads: "Rappers are storytellers, creating entire worlds populated with complex characters who can play both hero and villain. But more than any other art form, rap lyrics are essentially being used as confessions in an attempt to criminalize Black creativity and artistry."
Prior to the letter, a change.org petition, created by top hip-hop executive Kevin Liles of 300 Entertainment, garnered more than 65,000 signatures launching the #ProtectBlackArt movement.
In the petition, Liles wrote: "This practice isn't just a violation of First Amendment protections for speech and creative expression. It punishes already marginalized communities and silences their stories of family, struggle, survival, and triumph."
Discussion Questions
What do you think of using rap lyrics as evidence in a criminal trial? Should it be off limits or is it fair game as DA Fani Willis says in the article? Explain your answer.
What is your reaction to the rap lyric studies mentioned in the article? Can you think of other songs containing violent imagery that if portrayed as a rap song would generate negative opinions? Explain your answer.
Glossary Words
clemency — leniency or mercy.
indictment—an official, written accusation charging someone with a crime. An indictment is handed down by a grand jury.
legislation — laws made by a legislative body.
prejudicial—based on or causing prejudice or bias.
probative—affording proof or evidence.
racketeering—fraudulent business dealings.
This article originally appeared the winter 2023 edition of Respect, NJSBF's diversity newsletter.