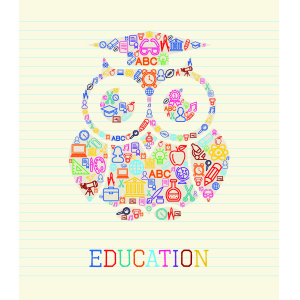 by Maria Wood
The material being taught in social studies class and how educators go about teaching it is currently a hot debate. Many scholars believe students aren't getting a full and accurate picture of our nation's history and fear that slavery in particular is being misrepresented.
For example, in 2018 a parent complained about an assignment for fifth-graders in Studies Weekly, a national social studies publication, which is used in eight states, representing 13,000 schools and approximately 4.3 million students. The assignment asked students to write a paragraph in support of slavery.
After the complaint, Studies Weekly launched an internal review of its social studies curriculum, looking for other instances of inaccurate, insensitive or biased content. The review found 400 examples of racial or ethnic bias, historical inaccuracies and age-inappropriate content. In addition to the slavery assignment, one lesson characterized Native Americans as "troublemakers" and reported that tribes agreed to give away their land to white colonists. The company prioritized approximately 100 of the examples for immediate revision, which were made for the 2019-2020 school year.
Studies Weekly isn't an isolated case. In 2019, Pearson Education, a textbook publisher, removed one of its textbooks, Prentice Hall Classics: A History of the United States, from circulation. The textbook stated that "slave owners were kind and generous," and many slaves were not "terribly unhappy."
In 2018, the Southern Poverty Law Center's Teaching Tolerance, now called Learning for Justice, reviewed 12 commonly used high school and middle school history textbooks and released its finding in a report titled Teaching Hard History: American Slavery. Its panel of experts, which included historians, teachers and museum educators, focused on whether the material taught 10 key concepts around the history of slavery in the United States.
The textbooks were graded on whether the content clearly stated slavery was the central cause of the Civil War, as well as the fact that the federal government protected slavery from 1787 to 1860, among other factors. Out of a possible 30 points, the highest score was 21, with the lowest scoring textbook receiving six out of 30.
"Most textbooks do a poor job of teaching about the relationship between slavery and racism," the Teaching Hard History report stated. "Only American History [which scored 19 out of 30] attempts to present racism as the result of slavery, and even then the discussion presents this conceptual relationship as undecided."
An SPLC survey of 1,700 teachers revealed that 58 percent classified their textbooks as "inadequate" in the teaching of slavery and 40 percent said they believed their state offered insufficient support regarding the teaching of slavery. A separate SPLC survey of more than 1,000 high school seniors revealed that only eight percent of students identified slavery as the main cause of the Civil War, and 68 percent didn't know the 13th Amendment officially ended slavery.
Curriculum violence
Some history assignments have also come under fire for what is known as "curriculum violence." Stephanie P. Jones, PhD, a professor at Grinnell College in Iowa, coined the term. Dr. Jones is the founder of Mapping Racial Trauma in Schools, a database that keeps a current account of instances of curriculum violence. Curriculum violence occurs, Dr. Jones says, "when educators and curriculum writers construct a set of lessons that damage or otherwise adversely affect students intellectually and emotionally."
For example, in 2019, a fifth-grade history teacher at a private school in Westchester, NY was fired for conducting a mock slave auction in her classroom. The teacher brought three Black students into the hallway and pretended to put them in handcuffs. She then brought them back into the classroom where their white classmates bid on them. The Office of the New York State Attorney General investigated the incident.
Dr. Jones, who is an advisor to SPLC's Learning for Justice, documented 30 incidents of curriculum violence in the 2018-2019 school year, according to Education Week. In an article for Learning for Justice, Dr. Jones wrote, "Curriculum violence is indeed detrimental, but it does not have to be deliberate or purposeful."
While attempting to convey the horrors of slavery, lessons may cross the line to be psychologically harmful to students, especially African American students.
"You cannot actually replicate this experience," Maureen Costello, the director of SPLC's Teaching Tolerance, told Education Week. "What you've basically done is 'gamify' it, and by gamifying it, you're actually reducing the horror. Yes, you could work harder to make it more real, then you're potentially introducing horror."
Consistent curriculum
While scholars don't see the benefit of re-enactments like the mock slave auction, they also don't like the potential misrepresentation of the institution of slavery in curriculum.
"There has been a long history of telling stories to soften slavery," says Harry Lawson, Director of Human and Civil Rights with the National Education Association. "But we have to confront the real horrors of what slavery was and what it has meant to this country."
Stephanie James Harris, PhD is the executive director of the New Jersey Department of Education's Amistad Commission, which was established in 2002 to ensure African American history was taught in New Jersey schools. Dr. Harris says bias in social studies education stems from the political nature of how curriculum is created and selected.
"We have to move away from the idea that any curriculum is objective," Dr. Harris says. "The reality is everything is done from a social and political positioning and is going to be reflective of those particular points of view and bias structure."
Although New Jersey mandates that African American history be taught, it's up to the individual school districts to integrate the materials offered by the commission into the curriculum.
"We don't have a universal curriculum in New Jersey," Dr. Harris says. "The model I've created for schools is a benchmark on how to infuse [African American] history in the social studies classroom."
Lawson says inaccuracies and incomplete information similar to what was uncovered in the Studies Weekly review is common. Part of the problem, he notes, is that there is no federal standard for social studies and that leads to different standards in each district. "There is no consistency around it," Lawson says.
According to Lawson, several states and local communities have passed resolutions to improve ethnic studies in the classroom, including the Washington, DC Board of Education, which formed a Social Studies Standards Advisory Committee in 2020. Its mission is to update resources to reflect "culturally inclusive and anti-racist [content], impart important social studies content in the early grades, strengthen student knowledge of democratic principles and values, and promote civic engagement."
Dealing with bias in social studies
According to educators and experts, school districts can employ several strategies to ensure an unbiased account of U.S. history. James Grossman, Executive Director of the American Historical Association, emphasizes that when school districts and teachers vet textbooks, they should reach out to local historians to vouch for the book's accuracy. Although there can be reasoned disagreement on interpreting history, books should not misstate facts, Grossman stresses.
"People will argue about interpretive differences," Grossman says. "But there is absolutely no excuse for textbooks to have incorrect facts, such as whether the Civil War was fought over slavery."
Leaning on historians, Grossman adds, would de-politicize history teaching. He also advocates for ongoing professional education for social studies teachers.
"The question is if you're teaching social studies," Grossman says, "how much of that professional development is actually working with professional historians to make sure you have the opportunity to keep up to date on historical scholarship."
Moving away from using a single text and bringing in other resources and viewpoints could erase much of the bias, Dr. Harris contends. She recommends bringing in resources that diverge from the textbook to provide students with a more well-rounded and inclusive view of history.
"We seem to be stuck in K-12 with a single narrative or single resource for teaching," Dr. Harris says. "That's not to say we should move away from it completely, but it should not be the totality of a viewpoint. Students must have access to primary sources, to be able to hear other voices, to hear contrary views that will give them a broader sense of history."
Lawson says better vetting of textbooks is, of course, key to rooting out any biased content, and that needs to happen on the district level. But decision-makers must be made aware of the biases they may bring to the process.
"One side is policy and process, but the other part is the institution and the people in it," Lawson explains. "You have to work with people who are responsible for guiding policy decisions. They have their own blind spots they bring to it. So we have to work with the people as well, not just simply reform policy."
In many cases, students have brought the instances of biased or insensitive content to light. Lawson believes they should be empowered to ask questions when they feel something is not right.
"We want young people to be critical thinkers," Lawson says, "and part of thinking critically is when you hear something that raises a flag to investigate it and raise a question in the classroom."
Discussion Questions
How do you feel about the example of curriculum violence given in the article? How do you think the Black students participating in the mock slave auction felt? How do you think the white students felt during the exercise?
In what ways do you think critically about the information you learn in school? Describe a time when you looked something up to verify a piece of information, done further reading on your own or questioned your teacher in class?
In the article, James Grossman says "leaning on historians would de-politicize history teaching." What do you think of that strategy?
What factors contribute to the politicization of teaching history? Explain your answer.
This article originally appeared in the spring 2021 issue of Respect, the NJSBF's diversity newsletter.