The New Jersey State Bar Foundation (NJSBF) will present its highest award, the Medal of Honor, to Ralph J. Lamparello, managing partner at Chasan Lamparello Mallon & Cappuzzo, PC in Secaucus, and Shirley Berger Whitenack, a partner at Schenck, Price, Smith & King, LLP in Florham Park.
The award, given each year to those who have made exemplary contributions to improving the justice system and enhancing New Jersey's legal legacy, will be presented at the Foundation's Annual Medal of Honor Awards Dinner Reception on Monday, Sept. 16 at the Park Chateau in East Brunswick.
"The Foundation is delighted to celebrate these two distinguished honorees for their commitment to enhancing the legal profession throughout their careers," said Susan Feeney, president of the NJSBF. "It is fitting that they should be recognized with the Foundation's highest honor and greatest praise."
 Pursuing Judicial Independence
"From the nationally recognized mock trial competition to the ground-breaking anti-bullying initiatives, to the topical student publications of Respect and The Legal Eagle, to the informative conferences for senior citizens and the disabled community, plus the countless grants to worthy service organizations, the New Jersey State Bar Foundation epitomizes what is truly remarkable about the New Jersey legal profession," Lamparello said. "I am honored and humbled to receive this recognition from the Foundation. I am proud to be a New Jersey lawyer."
Lamparello has been active on the Foundation's Board of Trustees for 16 years and currently serves as its secretary. He is a past president of the New Jersey State Bar Association and was named "New Jersey Lawyer of the Year" in 2015 by Best Lawyers in America. He was also singled out for excellence in seven different practice areas by that organization in 2019.
Named by New Jersey Monthly as a New Jersey SuperLawyer in the areas of employment and labor law, civil litigation, commercial litigation and criminal defense since the publication's inception, Lamparello received the prestigious Humanitarian Achievement Award from the Seton Hall School of Law's Peter W. Rodino Jr. Society in 2013. The award is presented annually to commemorate the values embodied in the work and legacy of Congressman Rodino—compassion, honor and wisdom.
Of all of his achievements, perhaps closest to Lamparello's heart is his commitment to judicial independence. In 2013, while president of the New Jersey State Bar Association, he brought the campaign for judicial independence to the forefront, publishing newspaper editorials and lecturing statewide on the constitutional significance and importance of an independent judiciary.
Under Lamparello's leadership, the Board of Trustees of the NJSBA adopted a resolution supporting an independent judiciary and he worked tirelessly to secure similar resolutions from all 21 county bar associations. In addition, Lamparello was instrumental in creating a statewide, independent task force that holds hearings and produces a report with recommendations on how to preserve the independence of judges throughout the state.
Devoted to Special Needs and Elder Law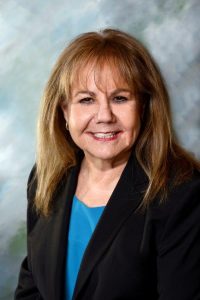 "I'm deeply honored to receive the New Jersey State Bar Foundation's Medal of Honor and to join other recipients I've admired and respected for many years," said Whitenack. "Thanks to the exceptional support of the attorneys and staff at Schenck, Price, Smith & King, I've been able to pursue my passion to enhance the practice of law and improve the justice system. To be recognized for this work by the Foundation is truly gratifying. "
Whitenack has devoted much of her legal career to elder law and special needs law and is on the roster of approved mediators for the State of New Jersey. She is a past president of the National Academy of Elder Law Attorneys and a member of its Council of Advanced Practitioners, an invitation-only group of elder and special needs planning practitioners. Whitenack is also a member of the Special Needs Alliance, an invitation-only nationwide alliance of special needs planning attorneys and has also served as an adjunct professor of law in Elder Law Programs at Stetson University College of Law.
A frequent lecturer on topics related to guardianship, elder and special needs law, estate and trust litigation and probate mediation, Whitenack has been quoted in many publications, including the Wall Street Journal, Market Watch, Kiplinger's Personal Finance Magazine, Money and Consumer Reports. She has also been published in many legal journals.
For her contributions in drafting and promoting revisions to New Jersey's guardianship statutes, as well as her contribution in enacting New Jersey's Uniform Adult Guardianship and Protective Proceedings Jurisdiction Act, the New Jersey State Bar Association awarded Whitenack its Legislative Service Award and its Amicus Curiae Award. She has also been honored by many service organizations for her contributions in advocating for the civil rights of incapacitated individuals and has been recognized by the Senate and General Assembly of the State of New Jersey in a Joint Resolution for service to those with special needs.
Whitenack also received the Morris County Bar Association's Civil Practice Award in 2015 and the Alfred C. Clapp Award for Excellence in Legal Education from the New Jersey Institute for Continuing Legal Education in 2017.
RESERVE TICKETS: To order online, click here. To fax your ticket order, download this pdf and fax it to Angela Scheck at 732-828-0024. You may may also mail us your order with a check made payable to the New Jersey State Bar Foundation.
For information on how to support the work of the Foundation with a Medal of Honor Dinner Sponsorship, click here.