by Jodi L. Miller
There is no question that the Earth is warming. According to the World Meteorological Organization, the warmest seven years on record have all occurred since 2015, with 2016 and 2020 tying for the hottest. According to the National Aeronautics and Space Administration (NASA), 97% of climate scientists agree that the Earth's warming is due to climate change and humans are the cause of it.
To fully understand the debate between climate change policy advocates, who want to see federal legislation on the issue, and those who question the effectiveness–and are concerned about the potential cost–of such legislation, you need to first understand what is meant by the term "climate change" and what its long-range effects are.
What is climate change?
To be clear, climate change is not the weather, which is what you experience on any given day when you walk out your door. Climate change refers to changes in long-term weather patterns, including rising temperatures. It is driven by greenhouse gas emissions, which trap heat on the Earth's surface, causing global warming.
According to the U.S. Environmental Protection Agency, there are four main greenhouse gases—carbon dioxide, methane, nitrous oxide and fluorinated gases. The number one contributor to global warming, however, is carbon dioxide, also known as CO2, which enters the atmosphere through the burning of fossil fuels (coal, natural gas and oil). Using these forms of energy to heat and run factories, homes, and cars is responsible for warming the Earth by 1.1°Celsius or 2° Fahrenheit since 1850, according to the latest report from the Intergovernmental Panel on Climate Change (IPCC), a United Nations group charged with monitoring climate change science and advising of its risks. Over the next 20 years, according to the IPCC, that warming shift is expected to rise another 1.5°Celsius or 2.7°Fahrenheit.
What are the effects of climate change?
You may be thinking that two degrees doesn't sound like a lot. In a New York Times piece, Julia Rosen, a journalist with a Ph.D. in geology who has done extensive research in climate change, wrote, "While two degrees Fahrenheit doesn't represent a big change in the weather, it's a huge change in climate. As we've already seen, it's enough to melt ice and raise sea levels, to shift rainfall patterns around the world and to reorganize ecosystems, sending animals scurrying toward cooler habitats and killing trees by the millions."
The documented global temperature rise has resulted in erratic and severe weather patterns around the world. Across the United States, the impact of climate change has caused record-high temperatures in the Pacific Northwest, frequent wildfire outbreaks in California and record-setting hurricane seasons along the Atlantic Coast. In 2021 alone, according to data from the National Oceanic and Atmospheric Administration (NOAA), there were 20 separate billion-dollar climate disasters in the U.S., which totaled $145 billion in damage.
The effects of global warming aren't just about weather inconveniences. One study, conducted by researchers at the University of Arizona, estimates as much as a third of the world's animal species could face extinction due to global warming by 2070. In addition to these ecological threats, climate change also affects the world's agricultural supply. Increasingly, farmers are facing the challenge of raising crops and livestock amid new weather patterns bringing record-setting heat or too much–or too little–rainfall. In fact, a 2021 study published in the scientific journal Nature Climate Change asserts that global warming has resulted in a 21% decline in global agricultural productivity since 1961.
A report by the World Bank revealed that more than 200 million people around the world may have to leave their homes over the next three decades due to climate change, creating migration hot spots and millions of climate refugees. There are also health issues associated with climate change. The World Health Organization called climate change "the single biggest health threat facing humanity." According to the medical journal, The Lancet, rising temperatures increase plant pollen, which can worsen respiratory conditions such as asthma, and extreme flooding can increase the risk of waterborne diseases such as cholera. The study published in Nature Climate Change also revealed that more than a third of heat-related deaths worldwide are associated with climate change.
A divide
While most scientists, and 65% of Americans, according to a survey conducted by the United Nations, agree that climate change is real and supported by irrefutable global evidence, some still question whether human activity is to blame. According to the Center for American Progress, a public policy research organization, 139 elected officials in the current U.S. Congress don't acknowledge the human-caused aspect of climate change, arguing that the science supporting humans' role is questionable or that global warming is a naturally occurring cycle. Others don't dispute the validity of global warming but question the merits of increasing the national debt in order to support climate change legislation.
In December 2021, it was those financial concerns that stalled President Joseph Biden's proposed $2.2 trillion Build Back Better Act in the U.S. Senate, despite having passed in the House of Representatives in November 2021. The Act includes provisions for $555 billon to bolster the country's movement away from fossil fuels and toward cleaner energy sources. At press time, negotiations were still ongoing in the Senate to pass parts of the bill as separate measures.
The partisan divide across the country and in Washington, DC hinders the passage of wide-reaching climate change legislation. Michael Gerrard, founder and faculty director of the Sabin Center for Climate Change Law at Columbia University Law School, says that all of the major U.S. environmental laws were passed between 1970 and 1990.
"There hasn't been a major new federal environmental law since 1990," says Professor Gerrard. "There was always some partisan divide, but it could be bridged–and it was many times during that 20-year period. But since then, it has grown wider and wider, and it's become impossible to bridge."
What is being done?
The Biden Administration made four key climate change commitments after taking office in January 2021. Those commitments include developing a clean energy economy, building more resilient communities, re-establishing the United States as a global leader on the issue and working toward environmental justice. President Biden has said that his Administration will take a "whole-of-government" approach to combatting climate change, not just leaving it to the EPA. In October 2021, 23 federal agencies published climate change adaptation plans outlining how each agency would be affected by climate change and how it plans to handle it. President Biden also created a new cabinet-level position–the Special Presidential Envoy for Climate–held by John Kerry, a former Secretary of State under the Obama Administration.
In addition, the U.S. Department of the Interior, the federal agency that manages public lands, announced a plan in 2021 that designates an area of the Atlantic Ocean between Long Island, NY and New Jersey as an offshore wind zone. The Department estimated that 2,000 wind turbines could be installed in the Atlantic by 2030.
The extent of a federal agency's power to set climate policy under existing laws, however, has been called into question. West Virginia v. Environmental Protection Agency, for example, challenges the extent of the EPA's authority to set greenhouse gas emissions standards through the Clean Air Act.
"The Clean Air Act of 1970 has been used successfully, together with some other related laws, to reduce greenhouse gas emissions from motor vehicles. It has also been used with very limited success to control emissions from stationary sources like power plants," says Professor Gerrard. "The Obama Administration adopted some regulations [on power plant emissions], but they were mostly put on hold by the U.S. Supreme Court in 2016, and then revoked by the Trump Administration."
In February 2022, the U.S. Supreme Court heard oral arguments in West Virginia v. Environmental Protection Agency. A ruling is expected in June 2022.
Approaching it state-by-state
In the absence of new, sweeping federal climate change laws and regulations, many states have developed their own climate change directives. Currently, 24 states, plus Washington, D.C., have adopted specific targets to reduce greenhouse gas emissions, and 33 states have released a climate action plan or are currently developing one, according to the Center for Climate and Energy Solutions, a nonprofit agency that advocates for stronger worldwide climate change policies.
For instance, New Jersey passed legislation that aims by 2050 to reduce carbon pollution by 80% below 2006 levels. The measure was passed in 2019 and strengthens the state's Global Warming Response Act, which passed in 2007. In 2021, New Jersey went even further when Governor Phil Murphy signed an Executive Order that commits the Garden State to reduce greenhouse gas emissions in the state by 2030 to 50% below 2006 levels. According to the New Jersey Department of Environmental Protection, the state so far has achieved a 26% reduction in CO2 emissions and decreased reliance on coal by nearly 70%.
Many states have followed California, which is considered a leader in climate change policy, passing legislation that places specific caps on greenhouse gas and carbon emissions, while outlining incentives for clean energy development. For example, Colorado's climate plan, passed in 2019, sets a goal of cutting statewide carbon emissions in half by 2030 and 90% by 2050. In 2021, Illinois passed legislation committing to fully transition to clean, non-coal-based energy sources by 2050.
"There is a great deal of activity at the state level," explains Professor Gerrard, noting that, increasingly, states are working to fill in gaps that exist within federal climate change policy.
As for being a global leader, the United States is consistently named as one of the top polluters of CO2 in the world, surpassed only by China. All countries, including non-industrial ones, bear some responsibility for climate change and the environmental decisions they make. However, 10 years ago, according to the IPCC report, wealthy countries, like the U.S. and China, as well as others, pledged $100 billion per year to aid developing and poorer countries who often bear the brunt of climate change, despite having a smaller or non-existent carbon footprint. The report revealed that the wealthy countries have fallen short of their commitment.
Although the IPCC's most recent report was frightening, Patrick Gonzalez, a lead author on the report and a climate scientist at the University of California—Berkeley, offered a bit of hope.
"These are projections, they are not predictions," Gonzalez told The Washington Post. "It's all based on humans and our actions. The future is something we can change."
Discussion Questions
Do you think climate change is an important topic? How does it make you feel when you think about it? What questions do you have for adults?
What do you think about developing or poorer countries who don't have a large carbon footprint but bear the brunt of climate change? Do industrialized nations, like the U.S. and China, owe something to them? If so, what? Explain your answer.
If you could speak to a lawmaker in Washington, DC who is reluctant to invest money in climate change legislation, what would you say to them?
Glossary Words
partisan — someone who supports a party or cause with great devotion.
This article originally appeared in the spring 2022 issue of The Legal Eagle, Special Climate Change Edition.
Sidebar: A Problem for Everyone – The World Convenes to Solve Climate Change Issue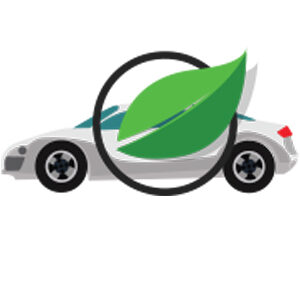 Climate change is a worldwide problem since we all live on planet Earth. Countries from all over the world have been meeting regularly to discuss the climate crisis since 1992.
In November 2021, nearly 40,000 participants from 120 countries attended the United Nations COP26 climate conference in Glasgow, Scotland. COP stands for Conference of the Parties and 26 indicates that it is the 26th such conference. The first conference, or COP1, was held in Berlin in 1995. Prior to that, in 1992, 197 countries, including the United States, ratified the United Nations Framework Convention on Climate Change (UNFCCC), which set out a framework in which countries could address climate change with the goal of limiting rising temperatures.
In addition to the COP conferences, nearly 200 countries, including the United States, gathered in Paris in December 2015 to reach a consensus of what should be and could be done to deal with the global problem of climate change. The agreement reached in Paris was for all countries to work toward limiting global temperature increase to just 1.5 degrees Celsius. According to the agreement, the countries would reconvene every five years to report on their progress and update their pledges.
In November 2020, the Trump Administration formally withdrew the U.S. from the Paris Agreement, though the administration's intention to withdraw was announced in 2017. On Inauguration Day 2021, the Biden Administration took the necessary steps to get back into the Paris Agreement and on February 19, 2021, it was announced that the U.S. had officially rejoined.
Back to COP26
There were some promises made at the conference that are worth noting. More than 20 governments, including the United States, Canada and the United Kingdom, agreed to stop funding new overseas fossil fuel projects with public money by the end of 2022. More than 40 countries signed on to the Global Coal to Clean Power Transition statement, which is a promise to transition away from coal power and not issue any new permits.
One of the most notable agreements at COP26 was announced by the Glasgow Financial Alliance for Net Zero (GFANZ), a global coalition of financial institutions committed to accelerating decarbonization of the economy. Under an agreement with its 450 organizations in 45 countries, which manage 40% of global financial assets, GFANZ will require members to commit to net zero emissions by 2050 using science-based guidelines.
Bringing home the urgent need to help all nations deal with climate change was Shauna Aminath, the minister of environment for The Maldives, a small island nation in the Indian Ocean.
"What is balanced and pragmatic to other parties will not help the Maldives adapt in time. For us, this is a matter of survival," Aminath said. "We recognize the foundations that this outcome provides, but it does not bring hope to our hearts. The difference between 1.5 and 2 degrees is a death sentence for us."
COP27 will be held in Egypt in November 2022.