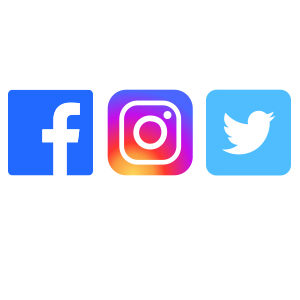 by Maria Wood
In the old days, the public square referred to a colonial village square where people gathered to share ideas and pass out written material. Today's public square is arguably the Internet and more specifically social media.
With an 8-0 decision, the U. S. Supreme Court ruled in June 2017 that the Internet is similar to a public forum and that social media is protected under the First Amendment, which guarantees every person's right to free speech.
"A fundamental principle of the First Amendment is that all persons have access to places where they can speak and listen, and then, after reflection, speak and listen once more," wrote Justice Anthony Kennedy in the Court's majority opinion.
In other words, social media is not only a place where people go to express their viewpoints, but a place to gather information as well. Therefore, governments cannot limit who can log onto social media channels, including those convicted of crimes.
No lawbreakers allowed
The Court's decision was in response to a North Carolina law that made it a felony for an individual convicted of a crime against a minor to access commercial social networking sites where minor children are permitted to be members. In Packingham v. North Carolina, the U.S. Supreme Court was asked to decide whether the state's law violated the First Amendment.
The case involved Lester Gerard Packingham, a convicted sex offender. In 2002, Packingham, who was then 21 years old, was found guilty of unlawful activities with a young person in Durham, North Carolina. He spent a year in prison. As a result of his crime, Packingham had to register as a sex offender and was ordered to have no contact with young people. In addition, under North Carolina law, Packingham could not view or post on social media sites, such as Facebook.
In 2010, the Durham police department was checking for violations to the state law. During the investigation, a police officer noticed a Facebook post from a "J.R. Gerrard." The officer traced the name back to Packingham.
In the post, Packingham said he was happy a parking ticket had been dismissed. While he may have escaped a parking violation, by accessing a social media site Packingham had violated North Carolina state law.
Packingham argued the law violated his First Amendment rights and was therefore, unconstitutional. A superior court judge disagreed, noting the state has a duty to protect children from any contact with someone who might harm them.
Packingham appealed the ruling to the North Carolina Court of Appeals. That court sided with him, agreeing his First Amendment rights had been denied and overturned his conviction.
The state of North Carolina appealed that court's decision to the North Carolina Supreme Court, who reversed the appeals court's decision. The state's law, the North Carolina Supreme Court justices said, was needed to keep people who had been convicted of the same crime as Packingham away from children and put a "limitation on conduct" not speech.
Marketplace of ideas
During oral arguments before the U.S. Supreme Court, several justices made reference to the significance of the Internet and social media in today's daily life.
"It is a crucially important channel of political communication," Justice Elena Kagan said. "It is embedded in our culture as ways to communicate and ways to exercise our constitutional rights."
Justice Ruth Bader Ginsburg said that being restricted from social media would represent "being cut off from a very large part of the marketplace of ideas. And the First Amendment includes not only the right to speak, but the right to receive information."
Before the Court, David T. Goldberg, Packingham's lawyer, argued that North Carolina's law was too broad in prohibiting his client from reviewing all social media sites and by doing so violated his First Amendment rights. "The law does not operate in some sleepy First Amendment quarter. It operates and forbids speech on the very platforms on which Americans today are most likely to communicate, to organize for social change, and to petition their government."
Court's decision
Siding with Packingham, Justice Kennedy wrote, "North Carolina, with one broad stroke bars access to what for many are the principal sources for knowing current events, checking ads for employment, speaking and listening in the modern public square, and otherwise exploring the vast realms of human thought and knowledge."
Justice Kennedy added that to prohibit someone from social media altogether "is to prevent the user from engaging in the legitimate exercise of First Amendment rights." The state, he said, cannot restrict lawful speech based on what it thinks is unlawful speech.
Ellen P. Goodman, a professor at Rutgers Law School—Camden, who specializes in information policy law and free speech issues, said she believes the Supreme Court made the right decision.
"It was a strong First Amendment ruling that recognizes the prominence of the Internet in people's lives," Professor Goodman explains. "The Court ruled that the North Carolina law was too broad, and too much of an imposition on a person's First Amendment rights to access information."
Professor Goodman is not surprised by the decision in light of other rulings the Court has handed down. "The Court has been saying for a while the Internet is just like any other medium of communication," she says. "It's an arena where there are First Amendment rights. In some ways the Internet is news but in other ways it's just like any platform for communication. We can expect the Supreme Court will treat communications online as fully protected by the First Amendment."
Although he agreed with the Court's majority, Justice Samuel Alito wrote a concurring opinion where he took issue with certain points, including Justice Kennedy's opinion that social media is similar to the public square.
"I am troubled by the Court's loose rhetoric. After noting that 'a street or a park is a quintessential forum for the exercise of First Amendment rights,' the Court states that 'cyberspace' and 'social media in particular' are now 'the most important places (in a spatial sense) for the exchange of views,'" Justice Alito wrote. "The Court should be more attentive to the implications of its rhetoric for, contrary to the Court's suggestion, there are important differences between cyberspace and the physical world."
Justice Alito noted that it is easier for parents to monitor their children in person rather than on the Internet and pointed out that "the Internet offers an unprecedented degree of anonymity" allowing an offender the ability "to assume a false identity."
Decision's impact
The impact of the Court's decision in Packingham has already been seen. In March 2018, for instance, the West Virginia Supreme Court reversed a parole board's decision to send a convicted felon back to jail because he lived in a house where his girlfriend had a computer with access to the Internet. The man said he did not have the password to log onto the computer.
The state's Supreme Court, citing the Packingham decision, ruled the parole board's decision denying the man access to the Internet represented a restriction of his free speech rights.
Will the Packingham decision apply in the future? In his opinion, Justice Kennedy cautioned that rulings made regarding social media today might not apply in the future as the Internet changes. "The forces and directions of the Internet are so new and so far reaching that courts must be conscious that what they may say today might be obsolete tomorrow," he wrote.
Discussion Questions
Justice Alito disagreed with the Court's majority opinion only in finding that cyberspace and the physical world are the same. Do you agree with Justice Alito or the majority of the Court? What are the similarities and differences between the cyber world and the real world?
Do you think social media should be considered a "village square" where all people should have a right to free speech? Even hate speech?
What would you do if you could not access the Internet? How would your life be different?
As a convicted sex offender, do you think Lester Packingham should be allowed the same rights to free speech as those who have not committed a crime? Why or why not?
Glossary Words
appealed: when a decision from a lower court is reviewed by a higher court.
concurring opinion: a separate opinion delivered by one or more justices or judges that agrees with the decision of the court but not for the same reasons.
felony: a serious criminal offense usually punished by imprisonment of more than one year.
majority opinion: a statement written by a judge or justice that reflects the opinion reached by the majority of his or her colleagues.
overturned: in the law, to void a prior legal precedent.
reverse: to void or change decision by a lower court.
rhetoric: language designed to have a persuasive or impressive effect on its audience, but often regarded as lacking in sincerity or meaningful content.
This article first appeared in winter 2019 edition of The Legal Eagle.