The New Jersey State Bar Foundation believes that "informed citizens are better citizens." It's two newsletters—The Legal Eagle, a legal newspaper for kids, and Respect, its diversity newsletter—contain timely articles to keep students in grades five through high school up to date on current issues.The Legal Eagle and Respect newsletters are published FREE three times a year.
Sometimes after publication, there is movement on a particular story. To keep students up to date with the most current information, last year the Foundation launched update blogs for both publications—The Legal Eagle Lowdown and The Respect Rundown. Posts are added to the blogs as needed and subscribers are advised when a new post is added.
Getting the Lowdown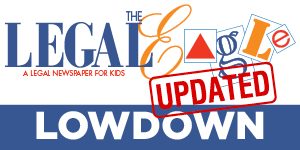 Last year, The Legal Eagle Lowdown updated stories on automatic voter registration, the ethics of gene editing and the water crisis in Flint, Michigan. This year posts will update stories on net neutrality, e-cigarettes and the right to protest. Click here to get the Lowdown. If you would like a subscription to The Legal Eagle, click here.

Getting the Rundown
Last year,The Respect Rundown updated stories on voter ID laws, transgender issues, racial gerrymandering and voter suppression. This year we've updated the voter suppression post, as well as the racial gerrymandering post. in addition, we posted an update on restoring voting rights for felons. Click here to get the Rundown. If you would like a subscription to Respect, click here.
Informing Citizens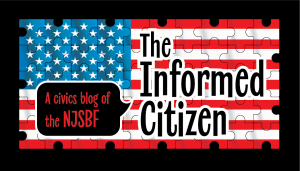 In addition to the two update blogs, last year the Foundation also launched The Informed Citizen, a civics blog. The blog tackles civics-related topics with the goal of arming all citizens with the knowledge of how the Founding Fathers created the nation and what every citizen's rights are under the U.S. Constitution. Nine posts were added to the blog last year. So far six posts have been added this year tackling such topics as democratic/presidential norms, the Ninth Amendment, equal justice under the law, the exclusionary rule, and so much more.Check out the blog here.  If you would like to subscribe to The Informed Citizen, click here.