The New Jersey State Bar Foundation's mock trial programs will soon be in full swing. Two workshops will be held in October to help teachers navigate our High School Mock Trial Competition, as well as the Courtroom Sketch Artist Competition.
Mock Trial Workshop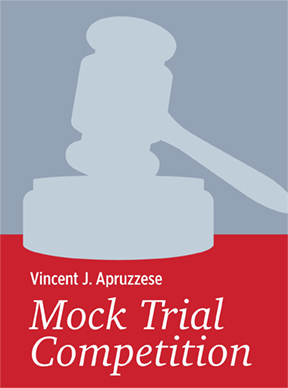 The Foundation's free, annual Mock Trial Workshop for teacher- and attorney-coaches will be held on October 26, 2017 at the New Jersey Law Center in New Brunswick. To register for the workshop, click here.
Our 2017-2018 High School Mock Trial Workbook, which contains the case, rules and procedures, will be available in early October. The 2017-2018 criminal case deals with the opioid epidemic. The stakes are high for Dana Martin who faces prison for the first-degree crime for strict liability drug distribution, resulting in the death of young Zachary Simon. But did Dana sell a deadly batch of fentanyl to longtime friend Zach, who struggled with addiction? To the Simon family Zach was not just another statistic in the opioid epidemic, but a beloved son whose life ended too soon.
Competition begins on the local level, usually in January or early February. To find out the date(s) and time(s) of your county's competition, or to obtain an attorney-coach for your team, please contact your County Mock Trial Coordinator.
If you have any questions about the competition, contact Sheila Boro at 732-937-7519 or email sboro@njsbf.org.
Courtroom Artist Competition Workshop
The Foundation's Courtroom Sketch Artist Competition is now in its third year. The competition gives art students an opportunity to stretch their artistic muscles while supporting their school's mock trial team.
For teachers interested in the program, the Foundation will hold a Courtroom Artist Competition Workshop on Thursday, October 19, 2017 from 9:30 a.m. to 2 p.m. at the New Jersey Law Center. To register, click here.
The deadline to enter the competition is January 5, 2018. See official entry form and competition rules.
Questions, contact Cynthia Pellegrino at cpellegrino@njsbf.org or 732-937-7507.