Don't Miss NJ State Bar Foundation's Law & Disability Conference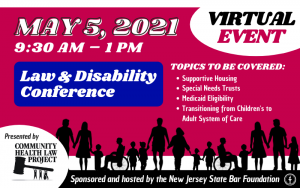 The Law and Disability Conference is held each year at the New Jersey Law Center and is cosponsored with the Community Health Law Project. This year, we will be pivoting to an online format due to the ongoing COVID-19 pandemic.
To register for this virtual event, click here. For more information on this year's conference, click here.
The History of the New Jersey Law Center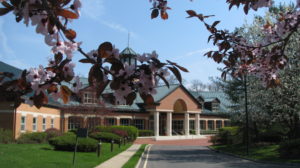 Check out the video of Vincent J. Apruzzese, Esq., a former NJSBF President, who led the drive to build the New Jersey Law Center, telling the story of how the building came about. The Foundation's high school mock trial competition is named after Mr. Apruzzese. In this oral history, titled The History of the Law Center, Mr. Apruzzese takes you through the process which culminated in The New Jersey Law Center becoming one of the premiere centers for law-related education in the nation for the public and attorneys. Click here to watch the 23-minute video.
Don't Miss this Important Virtual Webinar
Social media and other enhanced communications can complicate our lives and present serious dangers for teens and tweens. This timely and informative program will explore these issues during an interview with a noted author, as well as a roundtable discussion with a panel of experts who will discuss the dangerous cyber behaviors of children who inadvertently run afoul of our laws both in and out of school.
For more information on the webinar, click here. To register for the webinar, which will be held virtually on Thursday, April 22nd, click here.
Elementary and middle school students throughout New Jersey will head to virtual court in May, but not because they did anything wrong. They are the winners of the New Jersey State Bar Foundation's Law Fair (grades 3 - 6) and Law Adventure (grades 7 & 8)...
read more
Attention: Attorneys
Interested in Making a Difference?
Volunteer for the Foundation's Speakers Bureau or become a mock trial coach.